Auto Body | Total Auto Painting and Collision Center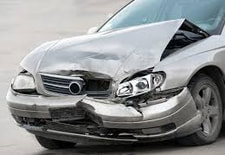 If you're looking for auto body repair you came to the right place. Total Auto Painting and Collision Center has a great reputation for topnotch repairs and outstanding customer service. The company is fully equipped to handle all aspects of auto body, from the smallest dings and dents to major collisions. The office is staffed with extremely knowledgeable auto body professionals with many years of experience in the industry. The auto body technicians are really exceptional, they take pride in their work and it shows!
​
Total Auto Painting and Collision Center is equipped with state-of-the-art equipment to quickly perform any auto body repair perfectly so as not to diminish the value of your vehicle. Whether it's
Auto Painting Ft Pierce
, fixing dents, replacing panels, repairing rust, straightening frames, or simply painting some panels, Total Auto Painting and Collision Center is the perfect place for you.
---

How do you choose an Auto Body shop?
Experience and longevity are really the most important factors when choosing an auto body shop. Truthfully, you can't have one without the other. The really good auto body shops have been in the same location for many years. The owners of Total Auto Painting and Collision Center have been located at the same U.S. Highway 1 Fort Pierce location since March 10, 1986. They have achieved great success over the years by providing their customers with the very best quality repairs in addition to phenomenal customer service. They work tirelessly to make sure every patron is treated like family.

Production meetings are held twice a day in order to review the repairs of every vehicle and to ensure that everything is being performed to the highest standards.

Cycle times are an important factor and discussed at every meeting. What are cycle times, you might ask? Cycle time is the period of time from when a vehicle is dropped off to when it is completed.

Total Auto Painting and Collision Center has the experience and the longevity required to become your "go-to" auto body repair shop and the best part is…all estimates are completely FREE!